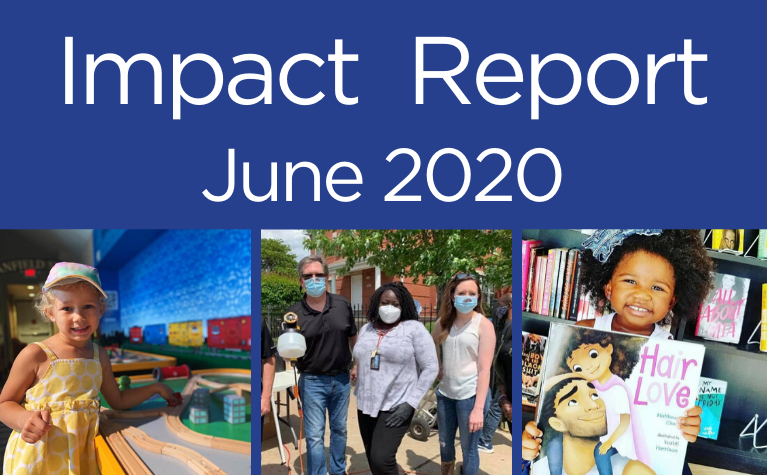 July 14, 2020
June 2020 Impact Report
Good afternoon,
The Givable community is nothing short of amazing, and we are so proud of our members for stepping up to donate during these difficult and uncertain times. Now more than ever, our St. Louis nonprofits are relying on the generosity of people in our city, and we did not disappoint. In June, our Givable members came together and raised a total of $5,398 for local nonprofits! We truly appreciate your dedication to creating a stronger, happier, and healthier community.
Nonprofit Connection—Virtual Edition
Our Virtual Nonprofit Connection was a success! The livestream presentation from Tyler Mathews, Executive Director of Venture Café St. Louis, was outstanding. He presented best practices for taking your events and programming virtual, and our community raised some great questions. If you missed it, you can still view the video our Facebook page.
GET YOUR STL 50/50 TICKETS
In June, we began beta testing a new giving program called STL 50/50—and yes, that's a raffle reference. Our intention is to hold 1 raffle per month with 50% of total sales being awarded to the person with the winning ticket and 50% given to charities improving our region. We believe it will be a win-win for the St. Louis region! While we are beta testing, we are actively featuring and raising funds for A Red Circle on the platform.

Learn more about STL 50/50 and get your tickets at stl5050.com. We'd also love to hear your thoughts on the program as we prepare to launch it in a big way after the beta testing period later this year—share feedback with Jared@givable.org!
HELPFUL READINGS
Businesses and families continue to suffer the effects of the COVID-19 pandemic. Here is a list of Economic Support and Recovery Resources to help small businesses, individuals, and families in the City of St. Louis during and post the COVID-19 Emergency.

Looking for ways to support our St. Louis community? VolunteerMatchconnects people to organizations who need volunteers — you can even volunteer virtually! Learn more about how you can donate your time here.

Our website outlines how nonprofits and other businesses can retain current employees and rehire ones that were furloughed or laid off using the new CARES Act. This includes receiving forgivable loans if you use the money for specific things outlined by the law. Read more on our blog!
HELP US CONNECT WITH YOUR CHARITY
If your organization has been affected or you know of one experiencing hard times due to these challenging times, email us at stl@givable.org. We are here for you!
Start Giving Today or Share with
Your Friends and Family!

Stay in the know.
Sign up for alerts to be notified as Givable grows into cities near you.