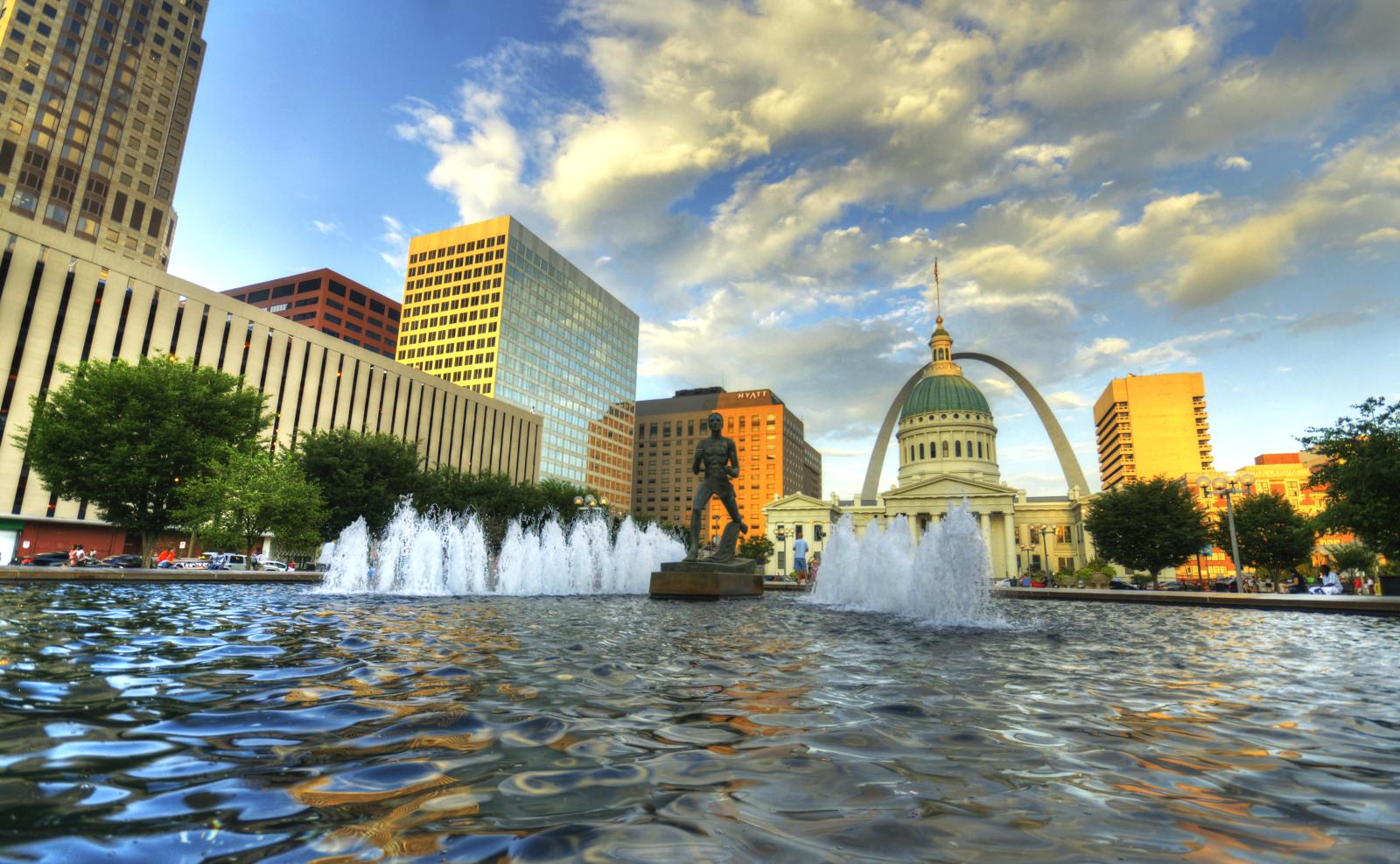 September 13, 2017
10 St. Louis Attractions Where You can Spend Your Spare Change
At Givable, our community creates real impact in St. Louis with a simple quarter a day. You can witness how 25¢ turns into hundreds of dollars donated back to the needy in St. Louis.
For a bit of fun, we decided to compile what quarters look like at St. Louis's 10 most famous attractions and eateries! Check out how to have fun with your spare change!
1) Gus's Pretzels - A modest 2 quarters
Haven't been yet!? Here's a bite of their history.
Gus' Pretzel Shop, located in the Benton Park neighborhood, is a family-owned business that has been using the same recipe and method of making pretzels, including twisting each pretzel by hand, since the business started in 1920.
Hoping for something a little sweeter? St. Louis has some phenomenal donut shops including...
2) World's Fair Donuts - with a humble 8 quarters
World's Fair Donuts, ever wonder how this shop got its name? Because of it's location! It's located at 1904 Vandeventer. (For non-St. Louis natives, The World's Fair took place in St. Louis in 1904.)
Wanting to cool off with a sweet treat? Frozen custard can take your mind of the heat.
3) Ted Drewes - 17 quarters
Ted Drewes has been selling frozen custard for over 80 years! But did you know they sell more than custard? Ted Drewes has also been selling Christmas trees for over 50 years
Seeking even more historic restaurants in St. Louis? Try 1913.
4) Crown Candy Malt - 25 quarters
Crown Candy Kitchen was opened in 1913 by Harry Karandzieff and his best friend Pete Jugaloff. They brought their confectionary skills from Greece! Crown Candy Kitchen even makes their own chocolate candy. They have been satisfying the "sweet tooth" of St Louisans for generations.
5) Blueberry Hill - 30 quarters
Blueberry Hill started with a tune-spinning Seeburg jukebox from day one with a collection of 30,000 records. Customers had the chance to experience music they might not hear otherwise. That jukebox, which people from all over the country started coming to hear was the beginning of Blueberry Hill's music history.
6) Pappy's Smokehouse Ribs - 66 quarters
St. Louis's #1 rated BBQ joint. Pappy's Smokehouse makes it fresh every day! They slow smoke their meats up to 14 long hours over sweet apple or cherry wood.
7) Missouri Botanical Gardens - 48 quarters
Founded in 1859, the Missouri Botanical Garden is the nation's oldest botanical garden in continuous operation and a National Historic Landmark.
8) Visit the top of the St. Louis Arch - 52 quarters
Visitors can see up to 30 miles in each direction on a clear day. The monument actually sways up to one inch in a 20 mile-per-hour wind.
9) Crawl Around the City Museum - 52 quarters
The City Museum, housed in the 600,000 square-foot former International Shoe Company, now hosts an eclectic mixture of children's playground, funhouse, surrealistic pavilion, and architectural marvel. The museum is made out of unique, found objects and almost all recycled materials.
10) Spend A Day at Six Flags - 180 quarters
Six Flags St. Louis opened with six themed sections—Spain, France, England, the United States, Illinois, and Missouri, representing the "Six Flags" for the park.
Stay in the know.
Sign up for alerts to be notified as Givable grows into cities near you.